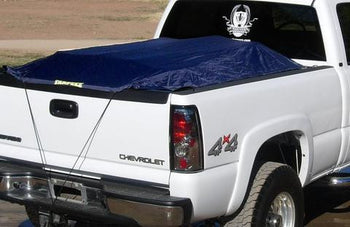 Top 5 Uses for Tarps
Have an old
vinyl
tarp lying around that is no longer being used? Don't throw it away - repurpose it with one of these five uses!
Bottom of Tent - Put a tarp under your tent to protect from morning dew and sticks or rocks that might poke up on the ground.


Makeshift shelter - No tent? Use a tree or rope to make a temporary, makeshift shelter for sleeping or resting under.


Cover truck - Storing equipment in your truck with tough weather or bad conditions? Throw one of our tarps over it to keep your gear safe.


Cover Hay - Make sure your hay is kept dry and safe through the winter season by covering your hay pile with a tarp to prevent dampness from seeping in.  


Keep woodpile dry - thinking about starting a winter fire? Make sure your wood is dry right when you need it by covering it with a tarp.