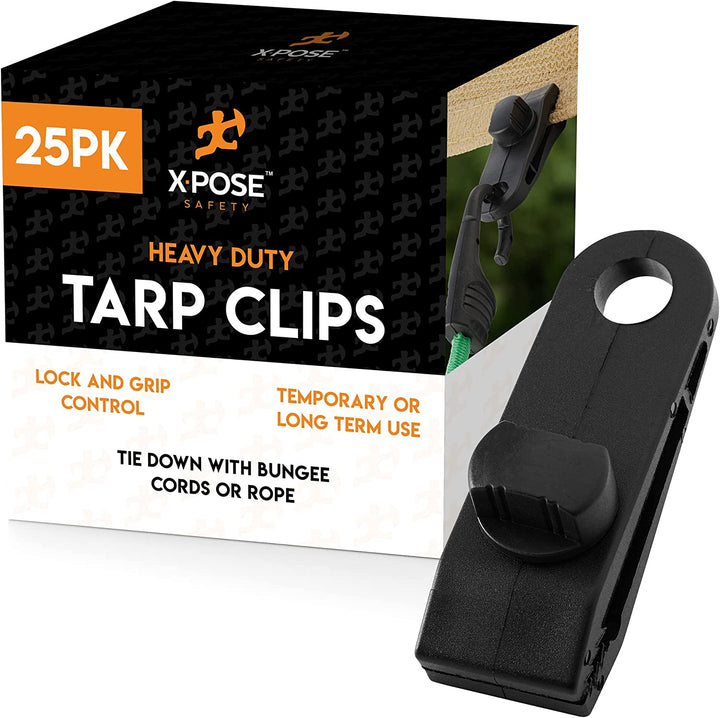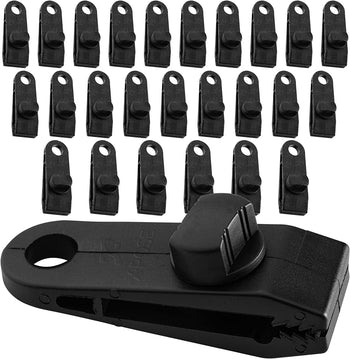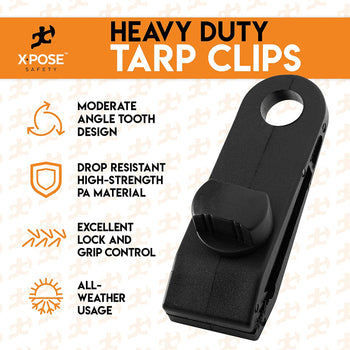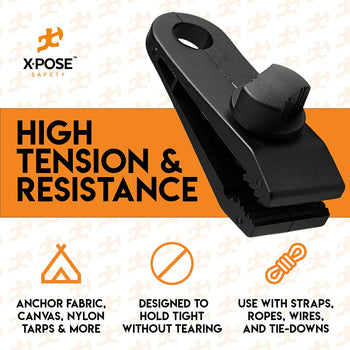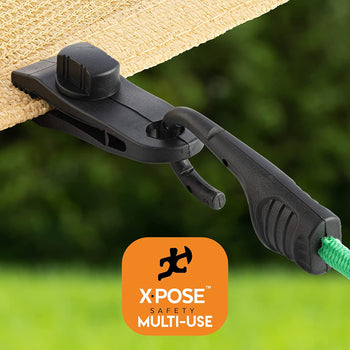 Product Features:
DURABLE TARPAULIN AND SUN-SAIL CROCODILE CLIPS

 

- Secure a waterproof covering or pool cover in place with these dependable, thumbscrew-adjustment gator clamps. The drop-resistant and high-strength PA material prevents snapping and resists sun damage.
TIE DOWN WITH BUNGEE CORDS OR ROPE

 

- Hole fits rope up to 0.5 inches in diameter, with enough space for the attachment of several bungee hooks or anchors for virtually any situation requiring protection from wind or rain.
EXCELLENT LOCK AND GRIP CONTROL

 

- Moderate angle tooth design offers high tension and resistance to anchor down fabric, a sunshade, canvas, nylon tarps and more while spreading force-wide enough to help avoid tearing and excess wear.
TEMPORARY OR LONG TERM USE

 

- With an open jaw width, they're safe to mount in summer (to hold down a canopy or car cover) or winter (to help winterize a boat or other vehicle, garden bed, etc.) as temporary locking grommet eyelets.